7 more weeks
Back for a short update. I've been busy ever since school reopened.
Well, N level's are drawing near. There isn't much time left and
yes, I've started revision(I know I should have done it during the hols).
My schedule is really packed :(
Monday: Art
Tuesday: Art
Wednesday: Maths
Thursday: Science
Friday: Maths
Saturday: Combined humanities
A time-table that I've planned!
I hope it would work this time round, I wanna be back for Sec 5!
Mood wasn't good today, probably because of monday blues ..
I'm getting pissed off/frustrated/agitated very easily
and that isn't a good sign at all.
So friends, if I've been treating you badly this few days. I'm really sorry ok! :D
ok,peace out
xooooo.
I love Se7en
(press pause at my imeem player first)
Se7en's new song from his English Album!
Dang, he so hawt and sexayeee!
And obviously, he has made great improvements on his english.
GAH! Pearl has promised to buy me Se7en's new album.
I am feeling super happy/high/excited!
Note: His english album is 'White Day' (if i'm not wrong :P)
Don't get me the wrong album hor!!!!
Gonna make you my accessory (yeah)
All girls are necessary (yeah)
Like Will I'm Legend, feel me
You can Google me, baby...
Anyway, I've been really obsessed with this cutie called G-Dragon.
In case some of you don't know.. He is from BigBang!
He wrote a song for the girl that he loves, This Love.
But the girl rejected him and left for another guy.
WTF! DON'T WANT HIM RIGHT, CAN GIVE ME DE!!!!!! :(
Don't wanna blog already.
I love G-Dragon
, bye assholes.
You don't mess with JOLENE
Bonjour!
It has been 4 long days since I've touched my blog.
And I guess nobody misses me at all but who cares? :D
I have been staying at home for the past few days...
I did went to the library though, to borrow some novels.
They were all chinese novels, I seriously need to brush up on my chinese.
With this, I'm ending.
Pearl: God damn, Joongie isn't gay! Maybe he is ... but who cares!? He is cute enough already!! I have decided, I'm going to save up money and head to KOREA :D and pfft. Well, I just make my boobs look smaller.. they looked obscenely huge in those piccas!!


Veronica: Huh? Which shirt are you talking about. Why would it be with mee. You're so small size. I can't even fit it!! *stares at you like a puppy* kua kua kua ...

Iris: Are you trying to be funny? I'm not even talking ... duh

Jackson: Hey nigga! wassssup... I missed ya
I don't have any feelings for you anymore..
I've been thinking and those feelings that I use to have for you,
I thought those were 'love' but they aren't..
It is just that I couldn't get use to life without you..
And now, I thank you for leaving me, I thank you for making me
realize what I've done wrong in the past.. with that I'm growing up.
Now I'm leading a happy life :D
The game of love
Dreadful day ...
This post is going to be super singlish, sorry :)
I went out with Wanyan and Weiwen to get Father's Day present
but before that, I finally went to trim my eyebrows..
Finally got rid of the horrible 'Crayon Shin-Chan' eyebrows!!!!
We went all the way to Wisma Atria then to Bugis, and lastly, Vivo City.
Super
wu-liao
and my slippers(too flat-.-") were killing me..
I missed the fucking dinner(!)
Thus
,
I stayed at home.
I got sooooo bored then I decided to play with the Hair Curler!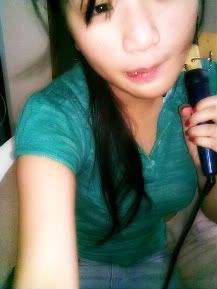 Kuakuakua, curling hair also can zilian. I'm a pro right?
After 1000000 attempts(It took me 3hours -.-"), I finally curled my hair
decently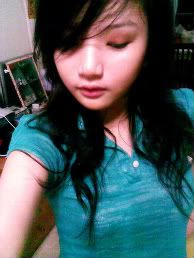 Chio bo? Don't expect the best results from a noob :)
Ahhhhh, 我没把头发弄好所以看起来有一点的'怪'
Alright baby, Off I go!
This is Shin-chan.
Yes, I do have brows like his, just that mine isn't'connected' to each other.
Vague memory and distant faces..
Look at my new blog skin(!) It is Teppei Koike!! My koibito :P
I even did a animated picture on him~ I'd post it at the end of post
I finally met up with Wanyan and co last night, we even had a round of mahjong.
Wanyan! Thanks for the dinner treat :)
-------------------
Today's sign reading is on
Libra
:
Balance, Justice, Harmony, Partnership, Refinement and Socialbility.
Emotionally they are happy, witty, charming and irresistable.
All Libras are romantic, good-looking charmers.
Libra is even nice to people that he/she doesn't get on with for
Libra doesn't like to have enemies. They are easily hurt.
Libra people need to flirt and it is very difficult for them to stop
Miss Libra
;
Since Pearl is a miss.

Natural charmer
(I don't think so :P),
Well balanced and knows what
she wants out of life. Can be led into things but not driven. Sensitive & Tolerant.
Inclined to be penny-wise and pound-foolish.
Truest need and desire:
Romance
(Ok, this is fucking true. She can't live w/o romance)

This is only 1/4 of it. I am too lazy :(
To end off.
Teppei animated piccy as mentioned above!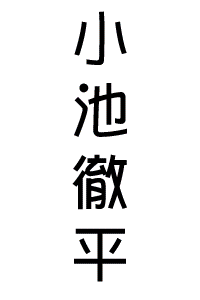 PS: View my blog using Mozilla Firefox.
I am a fillal kiddo (:
This is going to be a long post...
I have done a good deed which is to buy breakfast for my beloved mum.
I am going to be a fillal daughter from now on! Whenever I start to think of it,
I really feel ashame of myself. My family members love me so much,
they provide me with the best. Even when I flunk my examinations(super badly),
they told me it was alright as long as I had put in all my efforts.
They even bought a handphone for me simply because I told them, I want it.
Despite the fact of my bad results ...

To be honest, I have never done anything for the family.
I don't help out with the household chores because I am a spoilt-brat.
For the past 10 years of my life, I had been living my life like a princess.
Everything was done by the maid, I even had my maid to feed me while I was in P-school.
For the past 5 years or so, I have not been going out to eat with my parents,
neither do I accompany them to buy the groceries
& yes, I'm utterly disappointed at myself.

I'm sorry for all the vulgarities that I have hurled at both of you,
I'm sorry for not being able to understand the difficulties that both of you are going thru :(
I'm sorry for being so spendthrift, coming home late at night, making everyone worried.
I am going to be a fillal daughter from now on before everything is too late.
Hope that now by doing these little things would help make up for it.
(just when I am posting this, I got yelled at by my mommy)

And hah, I'm reading on a new book about Zodiacs/Astrology.
Okay, I must admit that what the book has stated about Taurus is
TRUE!Don't be frightened to talk to a Taurus.
They can look pretty fierce when you first approach them
but the best thing is to treat them as your equal.
It is often only a fear of being disliked
that makes them put on such a fierce front in front of people.
Be good to the bull and you will be treated like royalty,
but cause hurt and the bull with be downright rotten and
will not think twice about calling you vicious names in public
This is for the people who says I am a anti social freak.
If you wish to know about your Zodiac sign, you can drop me a tag & include your sign.
I would be delighted to help those who wishes to know (:
PS: I would be summarizing them instead. Each signs has at least 20-30 pages, Sorry
Reply to tags:

Pearl-: Simple reason because you are my best friend and you must be supporting me in whatever I do. Thats what friends are for, isn't it? It looks as though you are spamming my tagboard and others may think that I am actually, blahhh. I don't know how to phrase it but whatever, tag more! It seems sad only having to reply 3 tags :( Fuck, I am sucha contradicting bitch!

Thaiib0y: Hi Lock! Okie, I would definitely link you up a.s.a.p (:

Huiyu: Hey! Thanks so much for the tag.
Oh, you're beautiful...
Yesterday, I went out with
TheNehs
to celebrate
June'
s
birthday in advance.
It was a last minute decision and plannings were a little messed up
but nevertheless, it is still the thought that counts, isn't it?
We had pasta for our lunch, walked around the mall.
Hope she liked the cake that we bought for her (:
Headed to Partyworld at Loyang point next, sing/sang/sung.
Kenneth
came to find me, to borrow some books from me :)
and yes, I am
very thankful
that he even lend me $2.
My sister always says that I talk like a grown-up but act like a kid.
I feel that it is somehow true. I'm really behaving like a kid.
But right now,after all that I've been through, I feel that I'm growing up.
I've seen the ugly side of people, learnt not to be dependent on people.
Shocking news!
I've closed 7 of my earholes, including my tragus :)
Please call me a good girl from now on.
Jolene is confused!
Hello!
The time now is 7.45pm and I just woke up :)
Wasn't at home for the whole day till 2.30 in the afternoon.
I had alot of fun last night, I laughed alot, I did alot of unsightly stuffs!
In the morning, I was watching
'Boku wa Imouto ni Koi wo Suru'
with a horny girl.
Boku wa Imouto ni Koi wo Suru = 僕は妹に恋をする = I love my younger sister
It is a movie about the love/romance between siblings and
yes, it has
incest
. So those who can't take
incest
, please, don't watch.
Movie starring Matsumo Jun and Nana Eikura.
Overall, the movie isn't
that
bad but yes it is definitely dragging at most parts...
The horrifying part was that Horny Girl is just beside me.
What if she just grab me and rapes me?! :(
Toodles! I'm off to watch Dal Ja's Spring.
Tonight, i celebrate my love for you..
I fell in love with this skin at first sight. This skin is just so captivating...
I am just doing some random posting because I couldn't sleep.
My life is in total mess right now, I sleep in the day, wake up in the night.
Daddy says that I'm going to become an owl soon, which is quite saddening
BECAUSE IT SIMPLY MEANS EYEBAGS AND DARK CIRCLES. FUCK!
To some that doesn't know.. if I don't go to bed before 3am then I die die
also must stay awake until it is 7 in the morning (that is the time when there is 'light')
Bah! whatever, I'm ending off with a
chao
overdue piccy.
As stated,
MY BIRTHDAY!
Alongside are my ladies, Veronica and Wanyan
Fuck right, ChouWanYan edit this picture until my eyes look like
it is so bloody mini
tiny
pinywiny but it is alright, she is forgiven
because she added in
pink
texts and
pink
border, HAHAHA
I LOVE PINK!
I am starting to sound like a bimbo...
Jolene is feeling happy!
Hi!Hello!Hi!Hello!
Ok, i'm going to test you guys on something.
Well, i am not good at phrasing so i hope you can understand what i'm trying to say.
There was this experiment about men, the experiment lasted for 30 years.
It is said that, by doing
IT
can take away 16 years of your life.
(men as in all human beings. not exactly meaning the males)
Okay.
I know what you're thinking but nah ah,
definitely not sex and totally nothing to do with sex
Clue: It is a common thing that everyone does.
------------------------------------------------
Listened to 'Young and Dan blahhhhh' on the radio, all the way till 10am.
and when I woke up, I looked at the time and my jaws dropped to the ground
because it was already 6PM! kuakua, time to eat dinner already ;)
ANYWAY, TODAY IS WORLD ENVIRONMENT DAY!
Use replaceable mugs for coffee etc etc, turn off the lights when it is not in use.
Every little thing you do, makes a difference!
Jolene is borrrred.
I did this out of boredom.
#1 If your lover has betrayed you, what would you do?
I'll slap him until his mommy doesn't recognize him (:
#2 if you have a dream, then what would the dream be?
It would be, me being a taitai, spending money on branded goods.
#3 Whose butt do you like to kick?
I don't kick people's butt, i pinch them! ok, just kidding.
#4 What would you do with a billion dollars?
HELLO. I'D SAVE IT, DONATE IT, SPEND IT LIKE A CRAZY BITCH! :D
#5 Whats your ideal lover?
Someone who can crack funny jokes, someone who is caring.
#6 Being loved by someone, or loving someone. Which do you prefer?
Uh, of course it is being loved. Duh
#7 How long do you intend to wait for the one you love?
As long as I could (:
#8 If the person you love is already attached, what would you do?
What else can I do?
#9 Is there anything that can make you extremely happy?
Getting me a onyx ring will make me jump with joy.
#10 Name 1 thing that is constantly on your mind for today?
Whether I should go out or not.
#11 Why did you bother to do this survey?
Because Lock mentioned my name in his list. duh
#12 How do you see yourself in 10years time.
I totally have no idea. Probably a old hag with lotsa wrinkles :|
#13 What was on your mind 5 hours ago?
5hours ago, i was in dreamland
#14 The person who tagged you to do this,
what kind of person do you think he/she is?
Someone funny, and of course nice (: right not lock?
#15 Would you rather be single and rich or married but poor?
Single and rich. You wanna see your love one suffering with you because you're poor?
#16 What is the 1st thing you do every morning when you wake up?
Check the time.
#17 Would you give in your all when being in a relationship?
I did once and regretted. so from now on, no.
#18 If you fall in love with 2 person simultaneously, who would you pick?
The one who makes me happier and feels more love.
#19 You rather sleep or be with your ex?
Are you nuts or what, stupid question.
#20 Where did you go today?
I'm at home.
Tag another 8 fellows: For, Those, Who, Wants, To, Do. Can, Do, It.
The Love Between Us
Goodness, holidays are just so boring :(
I decided to be a fillal daughter, so I woke up at 6.30am
just to wake my mummy up because she was working morning shift.
Am I nice or am I nice? No matter what you choose, I'm still nice.
HAHHH! Then pops got me a new handphone.
Ok, this is the first time that he ever bought me a handphone.
I must say that I'm seriously touched, I seriously am ..
It may not be a new phone but yes, I still think it is the best! :D
Time stood still when i'm with you.
Heyo all readers.
As usual, I am rotting at home again :(
supposed to go Mediacorp to support Weiwen's sister but we didn't, sorry.
probably meeting up phanty for dinner later
Last night i stayed up all night watching movies,Tdrama and Jdrama.
Koizora
,
Ah Long Pte Ltd
,
Fated To Love You
,
Kamisama Mou Sukoshi Dake
&
Just follow law
.
Mum says that I was absolutely crazy!
For an hour I was crying, another I was laughing and banging tables.
The cycle went on and on till 7am in the morning, i'm a drama/movie addict :)
For those who haven't get to watch Kamisama Mou Sukoshi Dake, please watch it.
A tearjerker Jdorama by Takeshi Kaneshiro and Kyoko Fukada.
It is a old drama, broadcasted in 1998
but nevertheless, it is still good! 2 thumbs up.
As for Fated To Love You, well it is also a nice drama by QiaoEn and Ethan.
Some people may not find it nice, typical taiwanese series..
But epi12 made me cry like crazy, a box of Kleenex wasn't even enough!
Ok, toodles!
Sorry to bore you guys with my 'Drama Post'
:(
Life is full of surprises ..
I found out something about myself.
I am really bad at aiming and thats a flaw!
Neither can I play basketball nor the pool. Fuckshit :\
Rot/Rotted/Rotting at home.
Thank goodness, Kenny was chatting with me on msn.
and with that we decided to spam Shuhui's tagboard, look at her board now!
We even pranked call her at 1a.m! We're the worst friends :P
Okie dokie, I'm going to present you a picture of
me
Act sweet buay sweet, Act lady buay lady.
The super duper act chio bitch, Jolene lee!


I have lowself-esteem, duh.


At least, I face reality unlike some bitches who thinks they're dropdead gorg.
Yikes! I'm not trying to pin-point on anyone.

Ok, I'm ending now.
But before that I am go
ing to make a wish:
I wish my english could get at least a B4 because I got an C5 for it this time round.
May the ToothFairy make my wishes come true.
*offers a gazillion tooths to her* -.-"
Nights!

« Older posts | Newer posts »